In simple terms, I'm a hockey head. I play, watch, sell gear, and study the game. It's always on my mind. From this, I've gained interest in the equipment that we are seeing on the market today. I study Sporting Goods Business at College and, combined with my interests and experience, has helped me develop a keen eye for quality product.

Feel free to drop me a comment and let me know what YOU would like to read!
The Nexus Line
When Bauer launched the Nexus line of skates in 2012, they began servicing skaters who required a volume fit for the first time in the modernized equipment era. If you actually define the word Nexus, its a connection of two or more things, and Bauer marketed this as connecting traditional fit with new skate technology. Without having a skate that was suitable for players with wide feet, companies like Reebok and GRAF were seizing the opportunity. Personally, I don't need a skate that offers the widest fit on the market, but being a salesman of skates, the Nexus line has given me the chance to help people get the wide skate they desire. Instead of going with a review on the 1N, their top of the line skate for Nexus model, I've decided to review the N-8000, and I did this for a few reasons:
It's a high quality skate without breaking the bank.
It breaks in quickly and easily, without compromising stiffness.
How close it is to a pro-model skate.
These skates are deep and wide, like really really wide. If you're having trouble finding a skate that fits comfortably around the ball of your foot and toe box, you should give these a shot. They follow Bauer's Classic Fit, where there is more volume in the skate in comparison to their other families, while still giving you a snug heel which is necessary in hockey skates.
The N8000's start at a pretty conservative $549.99 CAD, but can be found as low as $399.99 CAD depending on where you shop.
Boot Construction
This is the component of the skate where I believe you're getting bang for your buck.
The quarter package of the skate (or the outer materials) is a Pro-Level Tech Mesh construction. Tech mesh is a common material used in Bauer skates, you usually see it in the mid-tier quality skates such as the Supreme S170's and the Vapor X700's. However, by increasing how much is used, it makes it a stiffer boot – which is why it's considered "Pro-Level". Pro-level tech mesh was the material that was used in Bauer's X:60 skate from 2009, also known as the Holy Grail of skates. For a lot of people, it meets their desires and helps improve their game. It'll help them transfer their energy better, lock their foot into the skate, break in easily, and offers decent protection. On the inside of the boot, Bauer's provided a HydraMAX Liner, which will help keep your skate dry, light, and preserves the interior padding for longer. It's a thermoformable boot, meaning heat moulding will help speed-up the break in process.
You might think to yourself, "why not just go composite at this point?" By all means, you could without a doubt go down that road with skates like the Bauer Vapor x800/Supreme S180's, and more. You'll get a stiffer and slightly lighter boot, but that's usually all they'll upgrade. However, you need to make sure you're getting the right level of stiffness for your preference. You'll find some NHL'ers (including Jonathan Toews, Phil Kessel, Drew Doughty, and more) actually prefer a Tech Mesh boot over a composite. At the moment, they modify Nexus skates to have X-Ribbed Pattern fits from the Vapor line to get the best skate available for them. They do this because the stiffness in their skates meet their needs. I have no doubt in my mind that being on the ice as much as they are, they end up going through more pairs by using tech mesh, but it helps their game and it's what they know.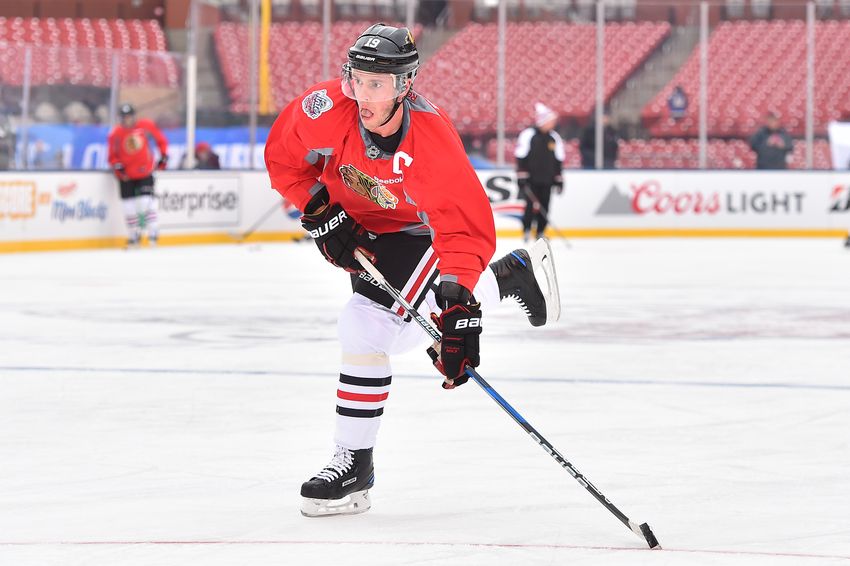 Other Notable Components
TUUK Lightspeed Edge Holder – Allows you to switch your steel in seconds. It is also 3MM taller than TUUK Lightspeed2 Holders, allowing you to turn tighter without bottoming out.
3-Piece 480z. Felt Tongue – comfortably shapes around your shin (or shin guard) and will help protect you from lace bite.
How It Can Be Improved
Apart from what I mentioned above, there's nothing else groundbreaking about this skate. They give you a pretty standard TPU outsole for the price you're spending, LS1 steel, and a Formfit+ footbed insert. Here's what you could do to improve this skate to get even more value out of it:
Change the steel: By getting yourself a pair of LS3 or 4 (or upgrading to STEP Steel, now compatible with Lightspeed Edge Holders) you're doing yourself a solid favour. Performance wise, you'd be getting steel that allows you to get a greater angle of turning and harder steel that holds an edge longer. Additionally, the steel's lifetime will be longer too. Either of the options mentioned are better alternatives to LS1, but keep that steel for when you're out on the ODR or poor ice quality.
Upgrade the footbed: I'm a big Superfeet enthusiast, but I respect those who would prefer Bauer Speedplates, or anything else that they can get their hands on. If you take the Formfit+ footbed out of the skate, you can literally fold this thing like 5 times, there's no structure to it. By getting a pair of improved inserts, you'll be improving your stride, energy transfer, and comfort too. Look into it.
All in all, this skate is a solid buy for anyone who has a wide foot, and is looking to get up to date in newer technologies. This skate will meet the performance and style tests that most players can challenge it with. Whether its the kid who's playing Minor Midget and is playing on a budget, or a veteran who's looking to upgrade his Supreme 1000's from 20 years ago, this skate will impress.